There's a whole new set of rules you need to know to create the success you desire...
Experience the Power of the Mastermind with Crystal Davis and get ready to ROCK Your World!
A Unique Opportunity for Spiritual, Personal & Business Development
A 6-Week Study for Spiritually-Conscious Entrepreneurs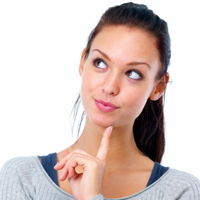 If you had the opportunity to study the thinking of one of the master thinkers alive today would you take it?
If that very same opportunity allowed you to share ideas, goals, challenges and develop potential profitable relationships with like-minded business leaders, would you take it?
During this dynamic, 6-week study, you will learn how to apply to your life and business with the foundational principles of Napoleon Hill's number one best-selling book, "Think and Grow Rich".
AND MORE...
This 6-week, in depth study includes Crystal's SECRET resistance-busting strategies that you need to use the law of attraction to attract your tribe with ease and grace!
You will learn these techniques alongside a unique group of like-minded individuals who are focused on taking the results, in every area of their life, to a new level.
The Must Have Toolkit you need to AWAKEN the Visionary Leader with YOU and SOAR to the Success in Business and in Life!
After the Think and Grow Rich Mastermind with Crystal, I feel empowered to choose the path that I take. I now know that it is me who decides what I get and I am manifesting more of the business and life that I want---as what I want now is showing up much more effortlessly than before! This stuff works! Thank you Crystal!

~Becky Sanchez, Coach and Founder of the Family School, Murrysville, PA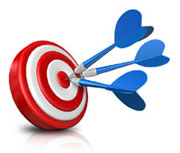 In this 6-week mastermind group, you will learn how to achieve your goals by understanding:
your relationship with money
how to upgrade your hidden self image
how to let go and let God (or Universe or your definition of source)
apply the law of vibration and attraction to get what you really want
unlock the six hidden powers of your mind
the number one factor that holds most people back and how you can overcome it
The results will astound you as you watch the lives and businesses of your Mastermind group improve from one week to the next.
"Get Clear on the Inside, Transform on the Outside." –Crystal Davis
6 Week Mastermind Study---
Wednesdays 1pm - 2:30pm EST / 10am - 11:30am PST
October 5, 2016
Through
November 16, 2016
Where: Teleseminar with Recordings Provided After Each Call
Maximum meeting duration 90 Minutes
ACT NOW and Receive OVER $500 in Bonuses:
"The Secrets to Empowering Your Decisions" with Maureen Pua'ena O'Shaughnessy, Reiki Master and Intuitive Guide

Maureen will help you to make decisions by tuning into your higher self on a day-to-day basis. I had an intuitive session from Maureen and was blown away by the exact words and insight needed to navigate a sticky place in my business. Learning to trust your inner voice in your day-to-day decision making is the key to your success. For me, that was finally deciding that I had really done enough and it was time to fully let the Universe support me. That is a BIG decision for many of us. Letting go, surrendering... is about KNOWING that God/Source/Universe has your back. Maureen's work will give you a certainty that this is true!! (A $297 Value!)

One Group 90 Minute Q&A Call and Laser Coachingwith Crystal on Wednesday, November 16, 2016 (A $397 Value!)
All This For Only $997!
In celebration of my 44th Birthday>>>>
Just $497 --- $500 OFF!!!!
REGISTER NOW---this deal only lasts a few days!!!
Program Agreement: I commit to fully participate in every aspect of this program. I understand that I am responsible for full payment of fees for the Program, regardless of whether I actually participate or complete the Program. I understand because of Crystal Clear Solution's commitment to my highest potential, there is no refund or quitting policy for this program.
Disclaimer: Our vision is to help you have the business and the life that you love. As stipulated by law, we cannot and do not make any guarantees about your ability to get results or earn any money with our ideas, information, tools or strategies. Your results are completely up to you, your level of awareness, expertise, the action you take and the service you provide to others. Any testimonials, financial numbers mentioned in emails or referenced on any of our web pages should not be considered exact, actual, or as a promise of potential earnings - all numbers are illustrative only. As I'm sure you understand. That being said, we believe in you and we are here to support you in making the changes you want for your life by giving methods, strategies, and ideas that will help move you in the direction of your highest dreams!
Love and Brilliance,


Crystal Davis
Your Visionary Business Mentor and Coach
www.crystalclearyou.com
About Crystal
---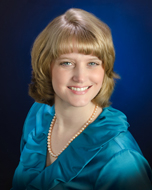 Crystal A. Davis, MBA, LMC is a spiritual teacher, speaker, and Visionary Business Mentor and Coach for Spiritually Conscious Entrepreneurs seeking to birth their highest visions. These individuals feel Unseen and Unheard and are struggling to create the business and the life that they really want. Crystal helps them to move forward with peace and clarity of purpose---to authentically express "The Crystal Clear You" and ActivateVISIONTM with Brilliance, Balance, and Bliss!
After 17 years in the Departments of Treasury and Justice, Crystal left the six figure salary and "job security" behind to follow her passion, make her vision a reality, and achieve authentic success that aligns with her unique brilliance.
Crystal says, "I used to never feel "at home" anywhere. While I was making a solid 6 figure salary & appeared successful on the outside, on the inside I felt much like the ugly duckling that was lost & deeply unsure of herself. So I left my comfy 6 figure job desperate to find myself... "
While working through many ups and downs in her life---including 20,000+ hours of work & over $100,000+ investment on herself and her business development, having only $2.00 at one point, filing bankruptcy, divorce, and losing her mother---Crystal dug deep and found her true "authentic self" amidst a system to build the business that she loves and a life she adores living!
As a result of her journey, Crystal developed her signature system The Crystal Clear You 'Stand Out and Shine' Magnetic Marketing Success Transformation SystemTM, including a 7 step transformation process that helps you to understand yourself, your journey and how you can inspire others with your brilliance. This means that you can be your best, establish clear boundaries with others, and express your unique brilliance for a life of balance and bliss... The Path to the Business and Life you Desire and Deserve!
Visit her website www.crystalclearyou.com for a free ebook, "The Trailblazer's Guide to Manifesting Brilliance. Balance. Bliss." and your free The Light Worker's 'Stand Out and Shine' Magnetic Marketing Success Blueprint!